Your next big thing
As the #1 recruitment technology provider, we know how important it is to hire the right people. But hiring is only half the story. At iCIMS, we believe in extending the same best-in-class experience we provide to our customers and candidates through to our employees.
We've built a one-of-a-kind culture where employees respect, support, and learn from each other, and offer growth opportunities that can change the trajectory of your career.
Our culture
Discover why you'll love working at iCIMS.
"My favorite part of working here is the people. You spend a significant amount of time at work, and it's great to share that environment with colleagues who share the same passion, vision, and desire to make the workplace a delightful experience." – Natasha Daniels, Technical Product Manager
Core competencies
Together, we're creating a diverse, inclusive culture driven by our eight core competencies.
Accountability
The act of taking personal responsibility for the outcomes of your choices, behaviors, and actions and following through on commitments made.
Adaptability
The capacity to embrace change with a positive and team-oriented attitude towards results
Customer commitment
The ability to deliver a customer experience second-to-none by balancing customers' interests with productive uses of resources
Drive
Confidence backed by an internal will to take ownership, and the initiative to overcome obstacles and deliver results
Empathy
The ability to see a situation from someone else's position and understand that person's concerns and motivations
Kaizen
An aptitude for continuous improvement, and presenting and executing new ideas to achieve results and improve processes and systems
Passion
An unrelenting enthusiasm linked to the belief in our mission, philosophies, and vision
Transparency
The ability to communicate honestly in a way that builds trust, fosters alignment, and respects confidences and privacy
Where we work
Headquartered in Holmdel, New Jersey, in the recently redesigned Bell Works building—a two-million-square-foot colossus that's the historic former home of Bell Labs—we're helping to usher in a new wave of innovation and reclaim the location as a hub for technological advancement. Today, the building is a vibrant metroburb filled with businesses, restaurants, shops, and more—all available for you to take advantage of at your convenience.
New Jersey not for you? Check out our open remote and in-office positions in New York City, London, Dublin, and elsewhere.
Diversity & inclusion
We're passionate about helping companies build their winning workforce. But first, and foremost, we're passionate about building our home team. We believe that everyone has a right to belong and it's our mission to create a workplace where diversity is celebrated and inclusion is the norm. And we think that when you create that kind of environment in an organization teams don't just perform better, they live better. So go ahead, bring your whole self to work
Awards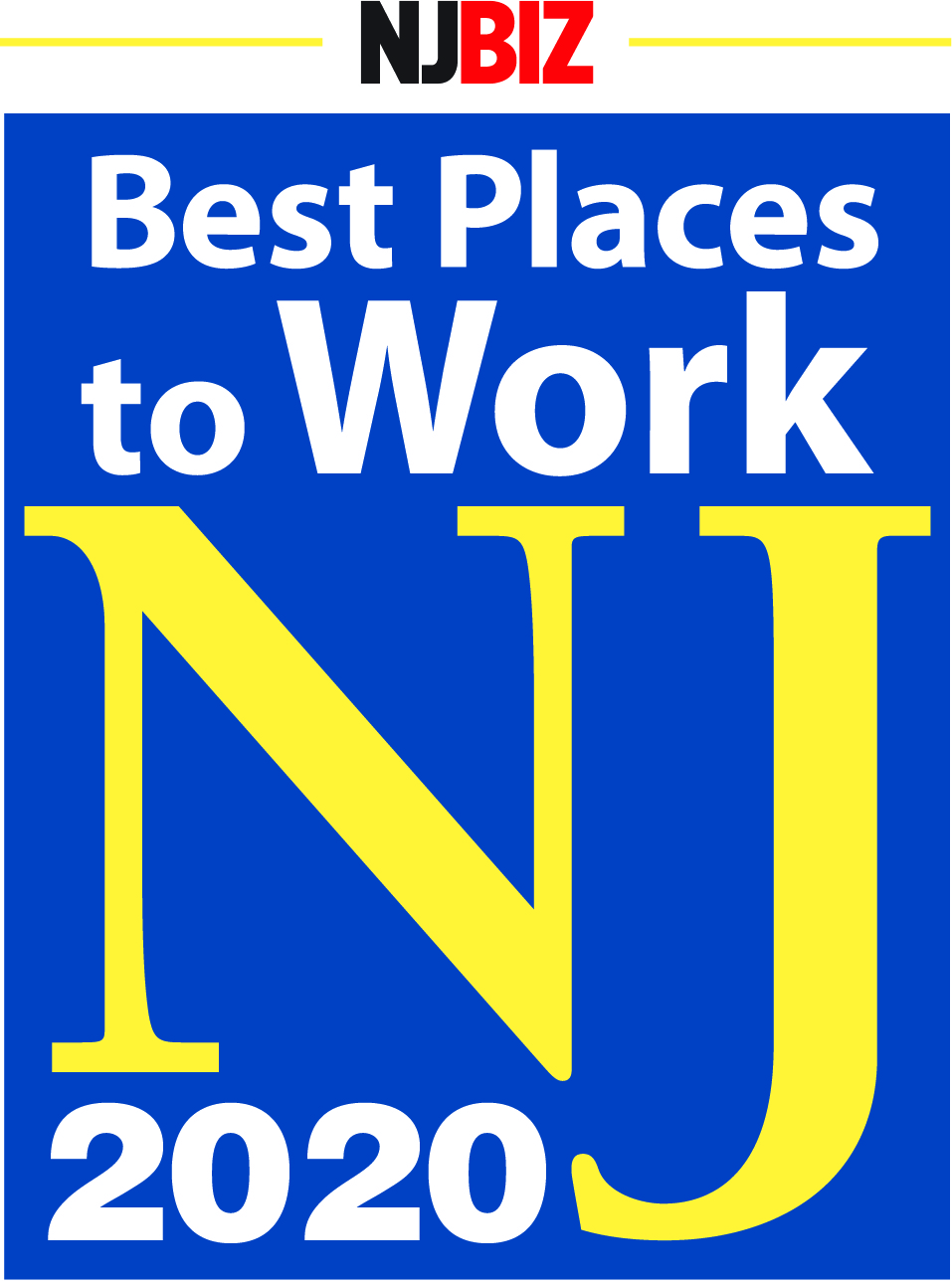 Our benefits
Health & wealth
We offer a comprehensive benefits package, including competitive pay, 401(k) matching, fitness center allowance, and a free healthcare option.
Office amenities
We provide state-of-the-art tools and technologies as well as a variety of creative workspaces.
Giving back
We maintain an eco-friendly office, and give back to our community and the environment through beach sweeps, park cleanups, and other green initiatives.
Work-life balance
We host company-wide socials and provide a generous time-off package, which includes PTO, holidays, sick days, recharge days, and maternity/paternity leave.
Professional development
We invest in our employees with programs that build their professional skills and foster career mobility, with internal and external training for individual contributors, managers, and those in transition.
Remote work
We provide a free membership to Care @ Work and a lifestyle savings account that can be used towards child care, elder care, pet care, or home office setup.
Stay connected
Connect with us to receive immediate notifications about open jobs, exclusive invitations to events, career tips, and company updates.
Already connected with us? Log in.
Get updates